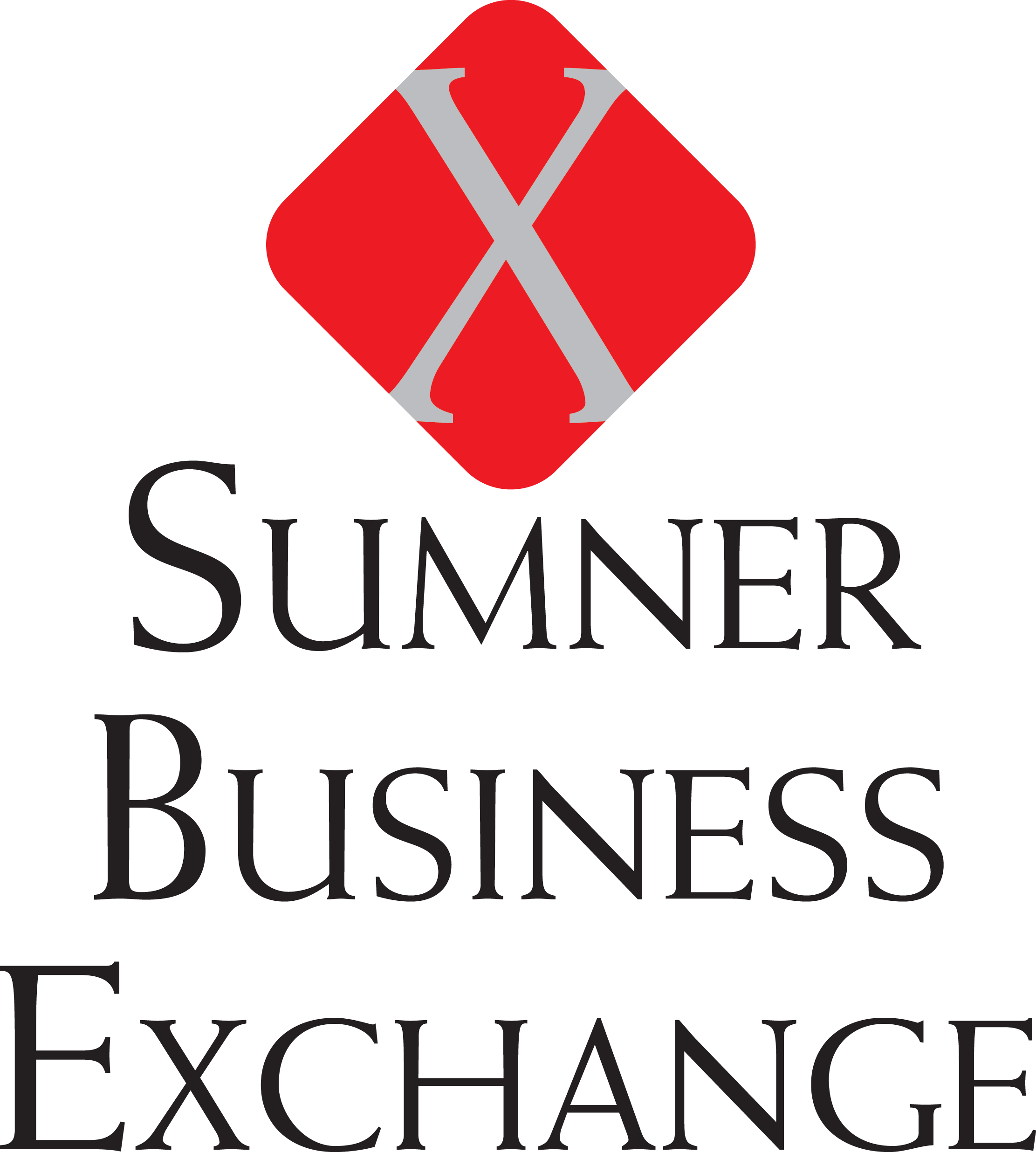 What happens at a meeting?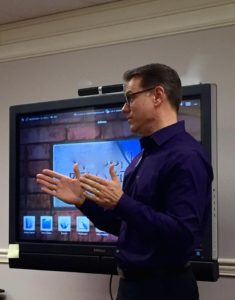 A meeting starts with prayer requests and praises from members.  After prayer, the pledge of allegiance followed by introductions from all members and guests.  Introductions include who we are, what we do and the type of referral we look for, followed by a discussion on referrals (who has passed referrals, feedback etc).  Then 1 or 2 presentations from members (depending on the size of the group), a business discussion topic and then general business.  Presenters for the day provide a light breakfast.
How often does the group meet?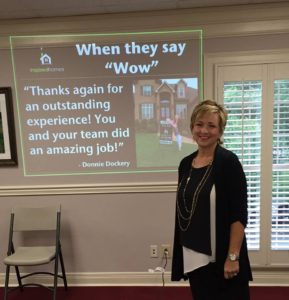 We meet the first and third Thursday mornings of each month at 8:00 a.m.
How do I become a member?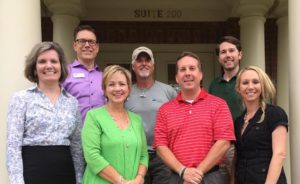 We suggest you come to a meeting as a guest to give you the opportunity to meet the members and the members to meet you.  This will help determine the suitability of you and your business for the group. You are welcome to visit twice.  Should you then be interested in applying for membership, you will be supplied with information regarding membership and an application form. Once an application form is received, you will present your business to the group.  Then the members will vote in order to be approved.
How do I find out if there is a vacancy for my business?
In order to find out if there is a vacancy for your industry, please contact us at
[email protected]
 advising the nature of your business and where you are located. Should there be a vacancy, you will be provided with an invitation and more information regarding the next meeting.
I don't have lots of business contacts, so I am concerned I couldn't generate referrals?
You would be surprised how referrals come up…. The most critical part of the referral process is the relationships formed with other members. Once you build the trust, rapport and credibility with other members, you become 'top of mind' and vice versa. Referrals happen in everyday situations. You start to hear triggers, which gives you an opportunity to offer help to others with someone you know. It could be in the workplace, with colleagues, social events, family, friends or neighbors.
What happens if I can't attend a meeting?
We understand the day to day demands of running a small business and that sometimes other unavoidable things come up. If you have the opportunity to send a substitute, you are most welcome to do so. If not, please advise us by email prior to the meeting so we can table your apology. Attendance is monitored to assure a strong group for referring business.  If you are unable to attend meetings for a period of time, please contact us to discuss.
What happens if a guest seems to provide similar services to me?
While we attempt to qualify guests to ensure there are no overlaps with another member's business; sometimes all services and/or alliances aren't revealed. For instance, a CPA may also offer financial planning.  If there is a Financial Planner in the group, the CPA would not offer financial planning services to the group. If you are concerned about potential overlaps, please contact us to advise of your concerns.
It's my first member spotlight, what should I present?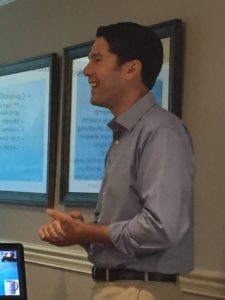 If you are presenting at Sumner Business Exchange for the first time, it is advisable to give an overview of your background, experience, the range of services your business offers, a clear picture of your ideal client/referral and a catchphrase of what you would like the members to say about you…..ie; Joe Bloggs is an accountant at XYZ Company. He specializes in small business tax planning and management accounting.  Audio visual equipment is available for presentations.  Contact us if you need assistance.
I have been to a meeting, how do I get a membership application?
After attending a meeting as a guest, you will be contacted by our membership chairperson and provided with membership information and an application form. If you are anxious to get the process started before we have had the opportunity to contact you, please call or email requesting the information.
How do I give and receive leads?
GIVING GREAT LEADS 1) Great leads are when I suggest to someone that they talk with another SBE member for a service needed. I then give the SBE member the person's name and phone number to contact them directly on a lead sheet and circle "Outside" at bottom. 2) Good leads are when an SBE member needs a service from another SBE member and both stay accountable to follow up. Fill out lead sheet and circle "Inside" at bottom. 3) Fair leads are when you give an SBE member's card to someone needing a service, fill out a lead sheet and circle "Outside" at bottom. 4) Other leads are encouraged though less likely to result in business. Example: Suggesting a member on Facebook groups, heard someone needing a service but have not talked to them specifically about SBE member contacting them. When giving leads, members are to contact other members right away and then for SBE meetings during the "I Haves" portion of the meeting, fill out a lead sheet, give the white copy to the person receiving the lead and the yellow copy to Secretary for tracking number of leads. After a lead has completed a transaction with SBE member, SBE member is to complete a Lead Form, circle thank you at the bottom and add the estimated amount of profit from the transaction and turn in to Secretary.
Is there a cost to join?
Members are encouraged to provide a minimum of one lead or host a visitor each month.
Membership application is $150.00 to be paid with application. To be considered for membership, applicant must have a minimum of 1 year's tenure with current business or company.
Membership dues are $20.00 per month payable in advance to Sumner Business Exchange and given to the Treasurer. It is recommended to pay annually or quarterly. Dues will begin the month following acceptance into SBE.
The majority of our dues are donated each year to a local charity during the holidays. Members vote on which organization will receive the funds.
What else do I need to know?
SUMNER BUSINESS EXCHANGE – MEANINGFUL CONNECTIONS. POWERFUL RELATIONSHIPS. PURPOSE: We are a growing family of Best-In-Class Professionals connecting each other to Real Business Opportunities. To be considered for membership, applicant must have a minimum of 1 year's tenure with current business or company. Members are encouraged to attend every meeting. It is the member's responsibility to notify their accountability partner or a board member in advance if unable to attend a meeting.  Attendance is monitored to assure a strong referral group. Membership may be terminated by the board for unethical conduct or excessive absences. Members cannot belong to another networking group, tip or barter organization within Sumner County. If a member resigns or is terminated by the board, the membership dues paid are non-refundable. Every member should have an accountability partner to touch base with every week to encourage participation and to let the group know of any absences. Each member will have a 1 minute business spotlight each week to introduce themselves, share information and to tell the group who would be a good lead for them and their business. Each member will be given a 5 minute business spotlight periodically to present their business in more detail. This is scheduled on a rotation basis. SBE Board will consist of President, Past President, Vice-President, Treasurer, Secretary, Membership Chairperson and 1 Member at large. New Board elections / appointments will begin in April of each year. The function of the Board is to establish and maintain guidelines for membership, finances, and marketing. Members are encouraged to get to know other members to develop business connections outside of the one hour weekly meeting.